Welcome to another edition of the Aspiration Marketing Mailbag, a new segment on our blog where we address questions from YOU, our followers, on how to create, curate, distribute, evaluate, and refine your sales and marketing content to help you achieve your overall business goals. Each week, we'll address questions from our email inbox, social media channels, or blog comment section that we feel are at top-of-mind for today's sales and marketing teams, business owners, and even content creators themselves.
The goal? We of course believe our responses will help guide your marketing teams toward the best possible growth outcomes cross-organizationally in your company, but we also hope these mailbag posts stimulate dialogue and conversation with visitors to our blog, our email contacts, and social media followers regarding the top topics in today's complex and diverse sales and marketing landscape.
To submit your questions for use in upcoming mailbag posts, leave a comment on this blog, message us on social media, ask our chatbot or reach out on our Contact Us page and make sure to check our blog weekly to see if we answer your question.
With that in mind, let's get to this week's mailbag questions – enjoy!

Lindsey V. via a LinkedIn comment
I'm part of a sales and marketing team that is just getting into content marketing. We're launching blog and while we have a good many topics on our board for initial posts, I'm curious as to tips or tricks to make sure our content is timely and relevant.
Great question, Lindsey! Because information is distributed and changes so quickly in today's world, making sure you're publishing timely, topical, and relevant content is critical in making sure your content rises above the rest. Like you referenced, it's key to first stockpile blog topics or ideas that are of course valuable and important within your industry – for example, it doesn't necessarily make a ton of sense for publish a blog entry about X or Y issue in the news without any tangible tie to your business goals just to get clicks on your content.
On the other hand, no industry or business exists in a vacuum, and what happens in the world certainly impacts how businesses navigate or go about their operations. For example, the current COVID-19 pandemic is significantly impacting supply chain logistics across nearly every industry, so if your company deals with supply chain coordination in any way (and odds are yours does), then such an article wouldn't be too off-base.
Keeping in this vein, there are a number of online resources to help sales and marketing teams build ideas and topics for relevant content – in fact, we published an entire blog entry recently on this very subject. Tools like Buzzsumo, UberSuggest, and Google Trends provide detailed analytics on the most trending topics relative to industry or area of interest, offer articles and links to recently published content for context, and help you identify the right keywords and SEO pillars to ensure your content is seen and shared. Pricing for each of these services is flexible and scalable based on your content needs, and many of which include a number of social media integrations to help share your content with your followers on a multi-platform basis.
Jessica B. via a Facebook comment:
Email marketing. Does it really work? I mean, I delete tons of emails from companies or business every day, so what's to say others won't do the same with my emails? Is it really worth it?
Interesting question, Jessica, and a great point! Yes, we do believe email marketing can be a valuable and critical aspect of your overall sales and marketing strategic framework. And your experience with email marketing as a recipient is not singular, though I would argue that's more a factor of poorly-conceived email marketing content as opposed to email marketing in general.
You can read in great detail our thoughts on why email marketing is not only worth it but can really move the needle in terms of business growth and goals, but to distill it down email marketing is a critical value proposition for a number of reasons including:
Increasing brand awareness through a very cost-effective and efficient manner, especially given the number of potential customers who use email as a primary mode of communication each and every day.
Detailed analytics and reporting via metrics like open-rates, click-thru rates, and other measureables to help you gain a clear and evidence-based understanding of how your messaging, products, and services are being received.
Reaching targeted audiences via segmentation of customer lists to ensure you're tailoring the right messaging, products, and services to the right potential customers – remember: sales and marketing is not a one-size fits all hat, and targeting the right messaging to the right people is what good marketing teams.
Give the full blog entry a good read to learn more, but hopefully these ideas give you better insight into why email marketing is so important and why it can be a powerful tool in your sales and marketing arsenal.
Bobby T. via blog comment:
I'm graduating from college this fall with a degree in communications and marketing and I'd like to know what I can do to stand out from everyone else in finding my first marketing-related job.
Congratulations on your upcoming graduation, Bobby! You're thinking about this the right way in terms of trying to differentiate yourself from others who are striving for the same job or career-tract as yourself. And there are a number of efforts you can make to stand out from the crowd in the mind of your potential employer – so much so we actually published a whole blog entry on this fact, so give that article a good read.
But in a nutshell, here are a couple of actionable steps you can take to land your first marketing-related gig:
Discover your lane in terms of the kind of marketing context in which you want to work – i.e. digital marketing, traditional marketing, content strategy, web development, etc.
Hone your passion and continue to grow and advance your skills via online bootcamps, seminars, or other continual learning opportunities
Freelance or contract work to not only gain experience in a variety of different verticals and competencies, but to also build a professional network of people you've worked for and with.
Use passion projects such as a blog, video series, photo galleries, or other pieces of personal content as a platform to not only showcase your skills, but to also market yourself and your talents.
Thank you for reading this week's mailbag! Check back next week for a new edition of the Aspiration Marketing Mailbag!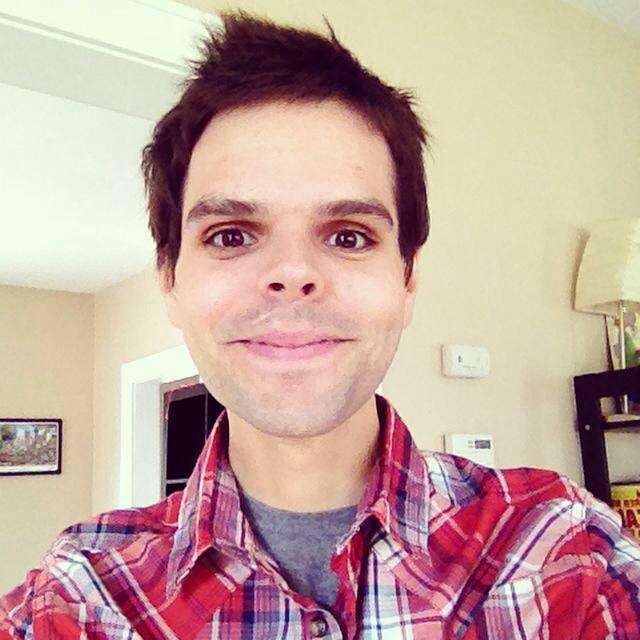 Nick
Nick hails from Northern Illinois where he writes, runs, home brews, and spends time with his wife, daughter, and pug.