Welcome to another edition of the Aspiration Marketing Mailbag, a new segment on our blog where we address questions from YOU, our followers, on how to create, curate, distribute, evaluate, and refine your sales and marketing content to help you achieve your overall business goals. Each week, we'll address questions from our email inbox, social media channels, or blog comment section that we feel are at top-of-mind for today's sales and marketing teams, business owners, and even content creators themselves.
The goal? We of course believe our responses will help guide your marketing teams toward the best possible growth outcomes cross-organizationally in your company, but we also hope these mailbag posts stimulate dialogue and conversation with visitors to our blog, our email contacts, and social media followers regarding the top topics in today's complex and diverse sales and marketing landscape.
To submit your questions for use in upcoming mailbag posts, leave a comment on this blog, message us on social media, ask our chatbot or reach out on our Contact Us page and make sure to check our blog weekly to see if we answer your question.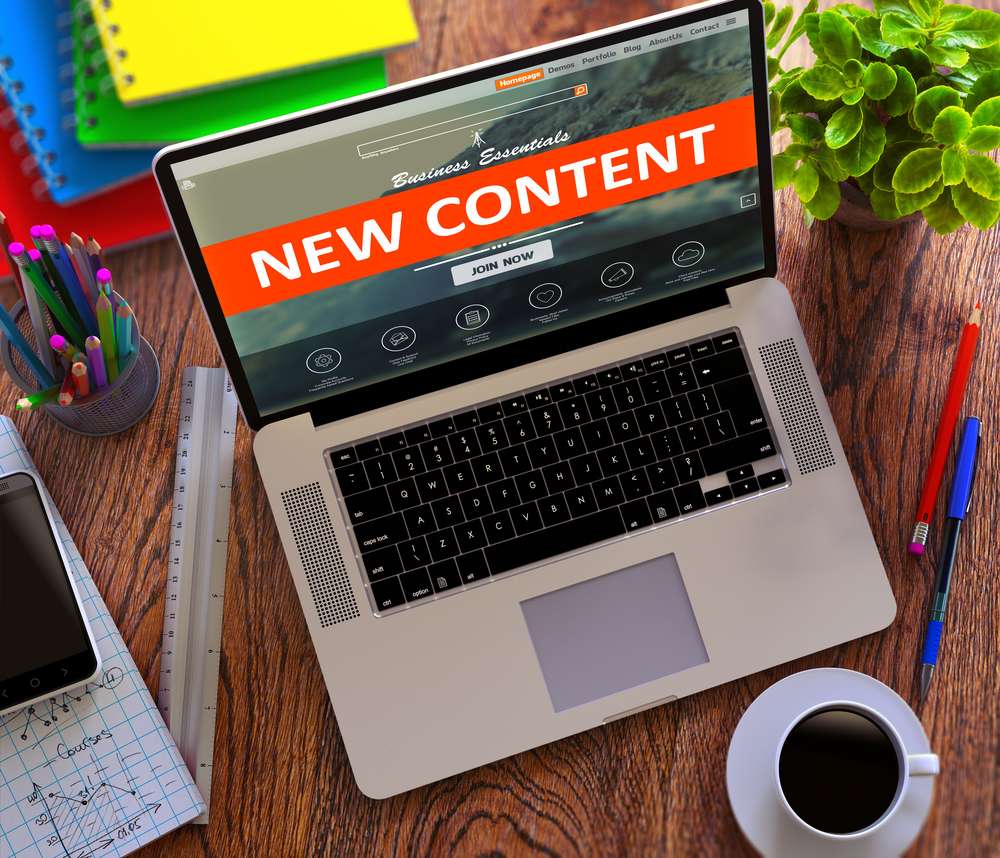 With that in mind, let's get to this week's mailbag questions – enjoy!
Robert F. from Montreal via LinkedIn
Referral marketing is not a sizable component of my company's overall sales strategy. Are we missing an opportunity here?
Fantastic question, Robert, and something very dear to our hearts that we actually tackled in great detail in a recent blog post. Referral marketing in today's sales landscape might seem somewhat antiquated or outdated, but in fact a robust referral marketing strategy can not only supplement other aspects of your sales and marketing scheme, but can be an important driver of your sales and marketing growth via a number of factors, such as:
Making customer service a focal point: Whether a customer comes to you via your website, blog, chatbot, or social media profile, making this potential customer feel at home is of utmost importance. They need to be treated in a personalized, one-on-one manner that not only impacts the likelihood of whether they can be converted from a lead to sale but also imprints a positive experience that is more apt to be discussed and transmitted across this customer's personal and professional network.
Leveraging local: It's something you see quite often, even if you don't realize it. Whether it's an ad on a bus bench with a testimonial from a significant player in your local area regarding their relationship with a company or solution, or perhaps it's a coupon from your local pizza place for $5 off if a friend orders a pie within a given timeframe or window, leaning into the local aspect of your referral marketing and making your local customers valued and critical may be something of a nebulous idea for companies to get their heads around, but one that can pay significant dividends if leveraged correctly.
Leaning into social media: Social media's power allows you to communicate directly and in a seemingly intimate or targeted way with your desired audience. Using your social media channels as a way to promote or educate your audience about your referral program helps you reach customers where they're already spending so much of their time.
Ruth R. from Miami via Facebook:
My small marketing team does not have the capacity to employ a full-time photographer or graphic designer for our blog and other digital platforms. What online resources are best for sourcing images and photos?
You've come to the right place, Ruth – you can click here to learn much more about the multitude of online services for sourcing high-quality, authentic stock images and photos, but some of our favorites include:
1). StockSnap.io: StockSnap.io has one of the largest collections of free stock photos and high-resolution images available. In addition, the ability to sort through a variety of categories, genres, or areas of interest makes sourcing the right image quick, efficient, and manageable task. The site also features analytics for each download to help content creators gauge the popularity of each photo. This will help reduce the amount of redundancy with the proliferation of specific stock images, as we discussed at the beginning of this article.
2). Unsplash: Something of an up-and-comer in the stock image game, Unsplash rivals StockSnap.io in terms of the volume of free and high-resolution images, but it levels up on its competitor's game by sorting and featuring the newest and best image on their homepage on a daily basis. This not only helps content creators source the freshest and most extensive variety of images possible, but it also assists in separating your stock images from those of your competitors. All photos available on Unsplash are released under a unique Unsplash license, which also means content creators do not need to fret over source attribution.
3). Picspree: Supported in part by Getty Images, Picspree combines the breadth and depth of Getty Images with the functionality, ease of download and retrieval, and royalty-free cost structure to provide a one-stop-shop for stock photo and image sourcing. Geared specifically for small business, web development, and sales and marketing professionals, Picspree is a best-in-class resource without the hassle and worry of licensing concerns, sources attribution, or limited library, which makes the resource a must for everyone from the content marketing novice to experienced professional.
Ian B. from Chicago via email:
As a non-native company with an office in Chicago, employer branding and a positive perception among the Chicagoland's job seeker is a top priority for me, especially in this current climate where competition for talent may be more challenging than ever. How much weight should I be putting into social media as an employer branding tool?
Great question, Ian, and the short answer is: a metric ton. We jest, but social media's ability to reach, influence, and move large segments of today's passive and active job seeker make it a very critical tool in telling your company's story and positioning your company's branding to as many receptive individuals as possible. Social media enhances your employer branding through:
Reaching job seekers where they '"live:" Social media is, to some degree, an intimate art form—most adults engage with social media on their smartphones or other mobile devices they carry around with them. Social media is not a brochure or pamphlet about your company's mission or values, and it should not be viewed that way from an employer branding perspective. The most effective employer branding content on social not only finds job seekers where they "live" in terms of time spent.
Establishing your digital identity: Any hiring manager or human resources recruiter will tell you that the extra benefits of having a brand that speaks for itself or an identity that does most of the heavy lifting, combined with social to establish and develop your digital employer branding will help you amplify your messaging to not only your followers (who then will share that messaging with like-minded talent in their network) but also to specifically targeted demographics of potential candidates; differentiate yourself among competitors in the marketplace who may not yet be leveraging social media as an employer branding tool, which will help you LEAD the pack instead of following it; and provide an additional channel or method of direct communication (aside from email, print ads, radio, etc.) for content and engagement between you and the passive job seeker.
Getting social with your social branding: One of the biggest mistakes a hiring manager can make when looking at how social media can enhance or impact their employer branding (or using social strictly as a recruitment tool) is to think of your social platforms as a one-way street. It's easy to understand this mentality when you think about more traditional methods of establishing your employer branding: ads in newspapers, professional organizations, or job boards; fliers for distribution at local employment agencies or community advocacy groups; or content on your company's website. Forgetting or neglecting the social part of social media can be a massive missed opportunity for defining and developing your employer branding in the social sphere.
Check back next week for another edition of the Aspiration Marketing Mailbag!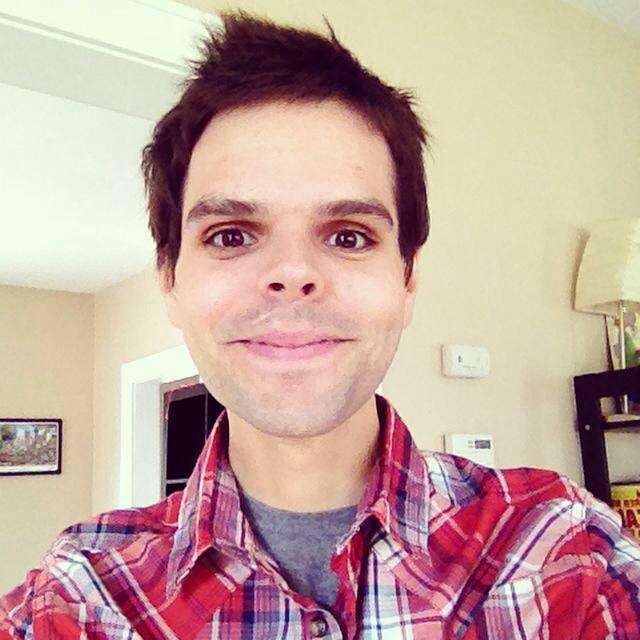 Nick
Nick hails from Northern Illinois where he writes, runs, home brews, and spends time with his wife, daughter, and pug.