Mailbag: Video content, employee testimonials, and pillar pages
Welcome to another edition of the Aspiration Marketing Mailbag, a new segment on our blog where we address questions from YOU, our followers, on how to create, curate, distribute, evaluate, and refine your sales and marketing content to help you achieve your overall business goals. Each week, we'll address questions from our email inbox, social media channels, or blog comment section that we feel are at top-of-mind for today's sales and marketing teams, business owners, and even content creators themselves.
The goal? We of course believe our responses will help guide your marketing teams toward the best possible growth outcomes cross-organizationally in your company, but we also hope these mailbag posts stimulate dialogue and conversation with visitors to our blog, our email contacts, and social media followers regarding the top topics in today's complex and diverse sales and marketing landscape.
To submit your questions for use in upcoming mailbag posts, leave a comment on this blog, message us on social media, ask our chatbot or reach out on our Contact Us page and make sure to check our blog weekly to see if we answer your question.
With that in mind, let's get to this week's mailbag questions – enjoy!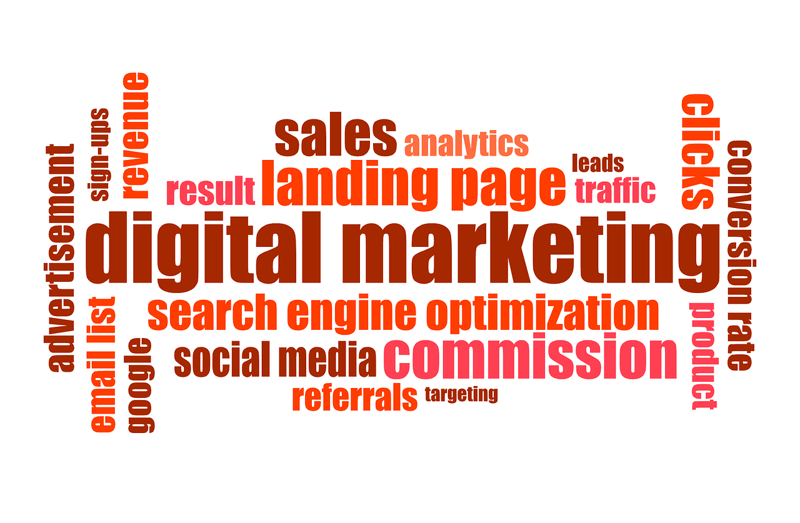 Stephen from Kansas City via Facebook
I'm working on a series of one-stop-shop blog entries discussing macro topics related to my company and our position within our industry. How much is too much in terms of the content and length? What's the best practice for blog entries like this to keep my readers reading without fatigue or disinterest?
Excellent question, Stephen! What you're talking about is the idea of a pillar page, which is the cornerstone of any good content marketing strategy. A pillar page is essentially a "kitchen sink"-esque blog post that attempts to be as all-encompassing as possible or, at the very least, provides the reader with a general introduction to a topic, issue, product, or service. These posts are called pillar posts as they often lend themselves to a series of subsequent content pieces that relate to the central topic of the pillar post.
Pillar posts should run around 4,000 words, which might seem excessive, but you have to remember these posts are designed to be extensive, sprawling, and cover quite a bit of ground in one place. Pillar pages should also be well-cited, should use a multitude of sources, and can also contain a variety of examples, brief use cases, customer testimonials, infographics, and other dynamic elements such as links to other posts or content pieces to provide the most in-depth investigation and explanation possible.
Again, conceptualizing and executing pillar-style blog posts can seem daunting, but their ROI is critical in generating new leads and converting them into sales eventually. For example, a recent Curata study indicated longer is better.
In-depth blog articles generate 9x more success in lead generation compared to short blog entries.
Plus, pillar pages also provide an added benefit in content creation and management by providing a launchpad for additional blog entries to build on the concepts and discussions you broach in your pillar post.
Brenda from Quebec via LinkedIn
I have a question about curating and using employee testimonials. To be honest, I feel so awkward asking current employees to go on the record with a testimonial – it just feels fake to me and it makes me uncomfortable putting our organization's employees in that position. Do employee testimonials really work? Are they worth the discomfort?
Interesting question, Brenda. Think of it this way: If your company's employees are well cared for, feel they're valued, and have the tools they need to succeed, then why should ask them to comment on these aspects of your culture feel awkward? But to more directly answer your question, yes, employee testimonials do indeed actually work.
Leading career networking site LinkedIn recently reported that employees are trusted 3X more than employers when it comes to messaging and how passive and active job seekers perceive a company. That means such recruitment marketing components as employee testimonials, employee reviews on site like Indeed and Glassdoor, and any referral-marketing-based strategy where employees spread the good word about a company's attributes or standing within the industry holds much more weight than anything your recruitment and marketing team can create.
But what this really means in terms of recruitment marketing strategy is the desire of potential job candidates to hear directly from current employees. This means relying on stock images on social media, overly-produced or 'glossy' videos, and/or other content that lacks authenticity or doesn't place emphasis on employees feeding the narrative about you as an employer, will likely fall on deaf ears or simply be white noise.
Rusty from Anchorage via email
Talk to me about video content – aside from sharing third-party videos or creating my own short videos for social media, do long-form videos actually move the needles for companies in terms of generating new leads and nurturing those leads into conversions?
Yes, Rusty, short, intimate, and more authentic videos for use on social media can indeed be eye-catching, shareable, and a good driver in terms of enhancing your social presence, but but longer, more sophisticated video content for use in other contexts is also an important vehicle to reach different segments.
Does your company maintain a YouTube channel? Do you house videos on your website? Do you use videos in any email marketing campaigns? Do you make video content the focal point of a landing page?
I know you mentioned new leads and conversions, but since we just recently did an entire blog about recruitment and employer branding, let's stick with this for a moment.
Each of these questions represents a situation or context that is prime for video content as a functional variant on blogging or more traditional written content. Common push-back on the suggestion to incorporate video content into a recruitment marketing strategy stems from a place of budget and expenditures. Unless your company's sales and marketing team already deploys audio-video professional and content creators, it may be difficult to outsource such tasks to a marketing firm.
However, one quick hack is simply repurposing existing video content but reframing how said content is prefaced. For example, say you're discussing how your organization is forward-thinking, progressive, and provides employees with the best tools and resources. Rather than creating content to explicitly demonstrate that it can be just as useful to pull a product, process, or solution demo video from your company's library. From that, you can craft a social, blog, email, or landing page post that reframes the angle of vision from a recruitment and employer branding vantage point.
Check back next week for another edition of the Aspiration Marketing Mailbag!