Mailbag: Passive seekers, pillar pages, and obscure tips
Welcome to another edition of the Aspiration Marketing Mailbag, a new segment on our blog where we address questions from YOU, our followers, on how to create, curate, distribute, evaluate, and refine your sales and marketing content to help you achieve your overall business goals. Each week, we'll address questions from our email inbox, social media channels, or blog comment section that we feel are at top-of-mind for today's sales and marketing teams, business owners, and even content creators themselves.
The goal? We of course believe our responses will help guide your marketing teams toward the best possible growth outcomes cross-organizationally in your company, but we also hope these mailbag posts stimulate dialogue and conversation with visitors to our blog, our email contacts, and social media followers regarding the top topics in today's complex and diverse sales and marketing landscape.
To submit your questions for use in upcoming mailbag posts, leave a comment on this blog, message us on social media, ask our chatbot or reach out on our Contact Us page and make sure to check our blog weekly to see if we answer your question.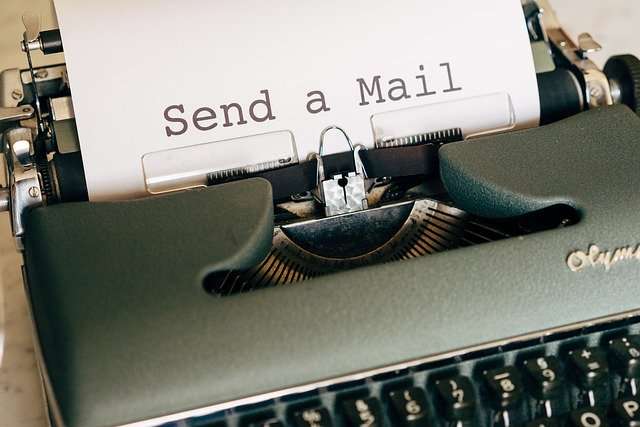 With that in mind, let's get to this week's mailbag questions – enjoy!
Ed from Los Angeles via Facebook
OK, let's get right to it: Does social media and/or recruitment marketing actually make a difference to the passive job seeker?
OK, Ed, let's get right to it: 75 percent of professional job seekers (those in upper-level, professional, and/or leadership areas of the candidate pool) are in fact passive job seekers – which means these candidates are not captive (at least yet) to your company's narrative, attributes, or place within your given industry.
If this is true (according to CareerArc), then that means ¾ of the applicant pool relative to your industry is A) not actually looking for a career change, and B) needs to be heavily persuaded or enticed to learn more about your company and how what you can offer them in terms of incentives, empowerment, work-life balance, perks, or competitive advantages for their career tract compared to their current employer.
This is where a robust recruitment marketing strategy does the heavy lifting. Maintaining an active social media presence with an eye to employer branding and talent acquisition, updating your profile or company page on sites such as LinkedIn, Indeed, and Glassdoor with relevant, engaging photos and video, and ensuring your website speaks to 'what's in it' for potential employees (as opposed to only your accolades or recognitions as an employer), will not only stoke the curiosity of the passive job seeker but also ensure you remain top of mind when that job seeker decides to actively enter the employment landscape.
Jen from Madison, WI via email
I've heard the term 'pillar page' before in content marketing, but I'm not entirely sure what it means or how a pillar page should function. Any insights here?
You've come to the right place, Jen. A pillar page is essentially a "kitchen sink"-esque blog post that attempts to be as all-encompassing as possible or, at the very least, provides the reader with a general introduction to a topic, issue, product, or service. These posts are called pillar posts as they often lend themselves to a series of subsequent content pieces that relate to the central topic of the pillar post.
Pillar posts should run around 4,000 words, which might seem excessive, but you have to remember these posts are designed to be extensive, sprawling, and cover quite a bit of ground in one place. Pillar pages should also be well-cited, should use a multitude of sources, and can also contain a variety of examples, brief use cases, customer testimonials, infographics, and other dynamic elements such as links to other posts or content pieces to provide the most in-depth investigation and explanation possible.
Again, the idea of conceptualizing and executing pillar-style blog posts can seem daunting, but the ROI they provide is critical in generating new leads and converting those leads into eventual sales. For example, a recent Curata study indicated longer, in-depth blog articles generate 9x more success in lead generation compared to short blog entries. Plus, pillar pages also provide an added benefit in terms of content creation and management by providing a launchpad for additional blog entries to build on the concepts and discussions you broach in your pillar post.
Desi from Quebec via email
I know there are a number of actions I can take to make my recruitment and employer branding content stand out – there are a ton of blog entries, articles, and other content on that subject. But thinking a little deeper or outside the box, is there 1 specific thing I can do that doesn't get as much play?
This is a fantastic question, Desi, and good for you for thinking this way.
Part of what makes social media such a powerful mechanism in today's global world is the ability to comment or join in on a discussion in real-time and engage with others as things unfold or moments are happening. For example, if you see that a topic you're passionate about is trending on Twitter or Facebook, odds are you're more likely to Tweet or post something about that topic to chime in on the conversation.
The same goes for recruitment social media content. Keeping an ear to the ground for online conversations or discussions on topics in your industry and making sure you're commenting on them or adding your company's perspective, vision, values, or commentary on said topic not only positions you as something of a thought-leader, but also demonstrates you're engaged with larger discussions relative to your field, which is something today's job seeker is looking for when evaluating their next career move.
This level of vigilance also can pay dividends in terms of directly communication with potential candidates either via comments, replies, or direct messages. Why would this matter to potential candidates? Because job seekers want to know their employers are mindful of the state of their industry and are willing to communicate with those who express interest in them.
Check back next week for another edition of the Aspiration Marketing Mailbag!