Are There Alternatives to SEO?
SEO is always leading the discussion regarding website traffic, and not without reason. Research conducted by Brightedge on traceable website traffic revealed that 53% of all traffic was driven by SEO in 2019. Traffic is driven primarily by organic search engine queries, making SEO incredibly effective at bringing users to a website.
Despite this, SEO is not the only avenue available to increase traffic. 53% is a significant number and something no one can afford to ignore, but ignoring all other traffic sources would be a mistake. Plenty of SEO alternatives are also prudent to explore and utilize.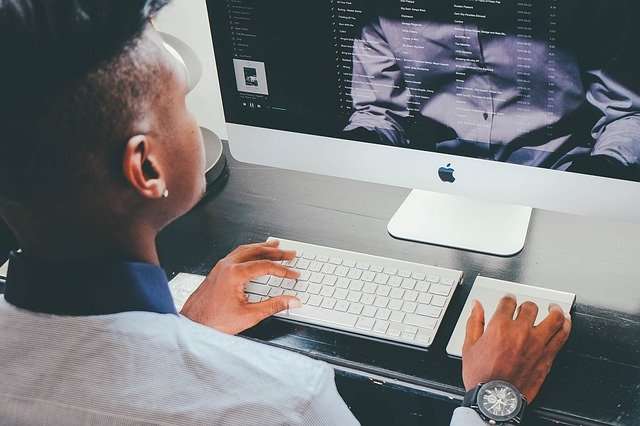 Paid Traffic
Usually, when SEO is mentioned, it is about Organic Traffic. Organic traffic is when users search for something on an engine on their own, and the engine's algorithm gives them a response. Paid traffic is when you pay to increase the visibility of your link. According to the previous Brightedge survey, paid traffic accounts for 15% of traceable traffic on websites. Going for paid traffic can be very productive, provided you have the money to spend. There are Multiple ways paid traffic options available:
Paid search engine traffic. The largest popular search engines, such as Google or Bing, offer the option to pay to have your link shown as an ad at the top of the search page. While not the same as being at the top of Google's front page organically, it is still very valuable.

Social media ads. The same concept as search engine ads, but your ads appear on social media platforms this time. The most popular ones are Facebook, Twitter, and Youtube, and the pricing can differ depending on the type of ad you purchase. Video ads will always be more expensive than banner ads.

Contextual ads. These are as simple as providing a link to your site in a piece of content made for another site. In addition to the advertising fee, some websites will provide you with contextual content if you pay them.
Referral Traffic
Referral Traffic is traffic that was not linked to a search engine. This is typically traffic that originates from other domains. For example, the previous link to the Brightedge study would count as a referral, and anyone clicking on it would be referral traffic. Referral traffic, given the breadth of its definition, is the source of 27% percent of all trackable traffic. While it probably isn't possible to maximize this 27% to its full extent, it's important to remember that working on referral traffic comes at a very low cost and can be an alternative pipeline to drive traffic to your website.
Since referral traffic is too broad to look into in its entirety, here are NUMBER areas to focus on improving referral traffic:
Social Media. Social media optimization is its beast. About a quarter of all traffic is driven by social media (including paid ads and organic referral traffic). About half of Millennials and Gen X-ers follow a brand or corporate account on social media. Garnering a following on social media provides direct access to your target audience. Followers will see whatever you post pop up on their feed and be likelier to click on it.
Additionally, followers can easily share your social media posts on their platforms (Twitter and Facebook are especially useful for this). The difficulty with social media is establishing yourself in the first place. Once you amass enough followers, the platform almost does the work for you. The most important thing about cultivating a social media platform is understanding your audience and adapting your posts to what your audience identifies with and enjoys on social media.
Guest posting. This is when you invite other content creators to post on your website as reputable guests. This increases the legitimacy of your site and content and adds the guest poster to your network. Typically, it is a mutually beneficial relationship: your site gains exposure to the guest's audience, and the guest gains exposure to yours. 57% of business bloggers take advantage of guest posting regularly.
Ensure that the guest (and his target audience) is compatible with your content, image, and audience to maximize the benefits of a guest post. Remember to also look for guest posters who are at a similar level to your website's notoriety - if you're a fresh startup, you probably won't be getting the most famous guest posters to make content for you just yet.
Working with influencers. The middle ground between working on your social media and inviting guest posters and influencers is taking some of the advantages of both sides. Their colossal presence on social media can boost your accounts. Like guest posters, they give you access to their audience and expose them to your content while at the same time giving you authority and legitimacy through their endorsement of your site. Usually, influencers have a much larger and broader audience than guest posters, so it's not as much about finding the right fit as it is about finding the largest audience possible. Working with influencers is one of the best ways of fast-tracking the typically slow organic process of building trust within your audience since about 90% of people trust online recommendations just as much as personal ones.
Be active when people ask questions. Users with questions don't always take their questions to Google. Forums are alternative sources of answers, the most famous ones being Reddit (with over 300 million users per month), and Quora (with 200 million users per month). Many users take their questions to these sites, and giving answers to these questions is a great way to expose people to your site. Be careful - forums are places where people look for answers, not pitches. If you want to be active on these platforms, you must provide useful information primarily and then show people your website as a secondary part of your posts.
It's helpful to get acquainted with each forum's rules; they can be very strict regarding shameless advertising. More than knowing your target audience, you need to understand the user base of forums like Reddit to maximize the marketing potential they offer you.
Take advantage of email marketing. Even though email may be on the decline, it's not something you can abandon - it remains an essential source of referral traffic, even today. Email marketing has one significant advantage: its click-through rate is extremely high. Email click-through hovers at around 3%. Compare this to, for example, social media ads, where the click rate is about 1%, and you can see the difference is noticeable. This means an individual email subscriber is worth more than a single social media subscriber regarding click-through rates. If this is the case, you should give as much attention as possible to build a solid email subscriber base.
Overall, the point is not to take the spotlight off of SEO, since it is undeniably the most crucial traffic source, but rather to explore the other options. At any rate, diversifying your marketing strategy will lead you to more beneficial results, and the options shown here are only a small part of what is possible.