Welcome to another edition of the Aspiration Marketing Mailbag, a new segment on our blog where we address questions from YOU, our followers, on how to create, curate, distribute, evaluate, and refine your sales and marketing content to help you achieve your overall business goals. Each week, we'll address questions from our email inbox, social media channels, or blog comment section that we feel are at top-of-mind for today's sales and marketing teams, business owners, and even content creators themselves.
The goal? We of course believe our responses will help guide your marketing teams toward the best possible growth outcomes cross-organizationally in your company, but we also hope these mailbag posts stimulate dialogue and conversation with visitors to our blog, our email contacts, and social media followers regarding the top topics in today's complex and diverse sales and marketing landscape.
To submit your questions for use in upcoming mailbag posts, leave a comment on this blog, message us on social media, ask our chatbot or reach out on our Contact Us page and make sure to check our blog weekly to see if we answer your question.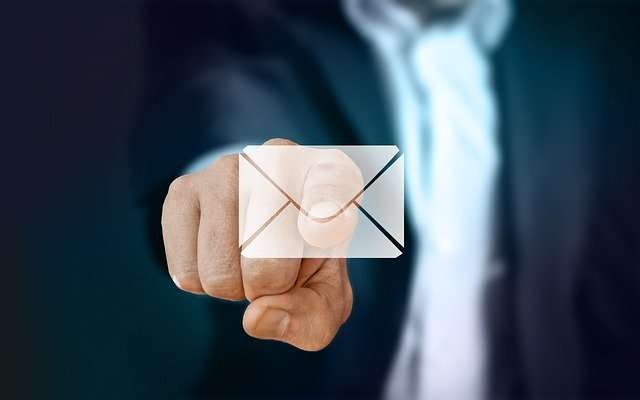 With that in mind, let's get to this week's mailbag questions – enjoy!
Donna F. from Milwaukee, WI via Facebook
Does blogging really actually help drive leads and stimulate sales? Will my company actually see some kind of ROI from using this kind of content as part of our marketing strategy?
Excellent question, Donna! Succinct and to the point. The short answer? Yes, blogging and other forms of content marketing do actually help stimulate interest in your company, provide potential customers with information and insight as to the value proposition of your product and service, and help convert leads into actual sales. But there's more to it than simply just that.
For example, I'm a distance runner – I know this might sound like an odd start, but hang with me for a moment. I run about 70 miles per week, but does that mean I'm in the same class as a 2 hour, 30 minute marathoner? No. Similarly, I love to cook, but does that mean I'm Julia Child? Also no.
Operating a blog and operating a successful blog that continually draws interest, traffic, leads, and shares/engagement on social media are two very different propositions. Again, given the ease with which a startup can simply create a profile on a free blogging site, toss up basic, redundant content, and then say they tried a blogging or content marketing approach, it's pretty understandable to see how so many startups get caught in this particular lie.
A blog and associated content marketing strategy should be considered and given as much weight as traditional marketing methods, especially given the sheer volume of B2B customers that are both online and operating in the social sphere. Simply updating your blog once every two weeks with a 200 word article that is no more dynamic that a blurb from your website or info sheet does not a true attempt at a content marketing strategy make.
In short, if you commit to blogging as part of your overall sales and marketing strategy, then it very much drive overall growth for you and your company.
Kenneth from Glasgow, Ireland via email
How do you create a customer testimonial that actually inspires people to learn more about what you do? What are the basic pillars for writing an effective testimonial?
This is a very common question, Kenneth, and we're glad you asked. We actually just published a long-form piece on the ins and outs of writing and deploying effective customer testimonials as part of your marketing strategy – click here to read the full post.
But to give you a quick, 40,000-foot view, some of the core principles of creating positive, effective customer testimonials include:
Asking the right (specific) questions: You need to do your homework before asking a customer to speak to or about some element of your company, product, and service. And you need to be asking specific questions to ensure you have enough content (the more specific the question, the longer and more in-depth the answer) and the right content to deploy and hopefully repurpose in the future. Stay away from very vague or generalized questions and be sure to target your questions to not only the customer you're working with on this project, but also potential customers who you're looking to influence.
Be aware of different buyer personas: In a recent blog entry, we discussed the importance of creating content for different buyer personas at various stages of the buyer's journey – in short, how you market to a CEO of a small company is different from marketing to a department head of a much larger company. The same principle applies to creating exceptional customer testimonials, and it's essential to have the right testimonial for a variety of buyer personas to ensure you can position the testimonial in the most effective way possible.
Focus on tangible impacts: It's a cliché, but it's a cliché for a reason: Numbers don't lie. Data tells a story. Let the math do the work. In creating effective customer testimonials, it's easy to get lost in attempting to develop a rags-to-riches narrative about how your company took a customer from nothing to something. This is especially true if your customer's business did undergo seismic, explosive growth as a result of your work – and what a great problem to have, right? But the bottom line is new leads are generated because a testimonial focused on the tangible impacts of a product, service, or solution. Hence, it's critical to craft your testimonial around the concrete, dollars-and-cents ways your customer has benefited from your work.
Kelsey from New York City via LinkedIn
I'm excited to launch into the world of content marketing, but I'm worried my business might be too niche and that it will be too difficult for me to find an audience. Am I thinking about this in the right way?
Fascinating question, Kelsey, and I totally understand your concern. But that's part of the beauty of content marketing: if you go about the creation, distribution, and analysis of your content in a strategic and thorough way, you may not only find you have a larger audience than you anticipated but that you actually managed to create an audience for yourself in the process. What's important to remember is that content marketing is really about the telling the story of why your product, service, solution, etc is valuable and something customers should not only investigate but buy into to help their business. This means that if you feel your company has a place in whatever marketplace in which you operate, then the same applies for any sales and marketing content you leverage in service of gaining new leads and converting those leads into sales.
For instance, we've recently started a series on content marketing for law firms, not only because we feel there is a need for this brand of content marketing, but because we were curious to explore how and why today's law firms should consider content marketing to help promote their services. This is not to say sales and marketing for law firms is niche, but I think it's fair to say this is something of an undeserved area in content marketing, which just goes to show you that nothing should be considered too niche or out of left field.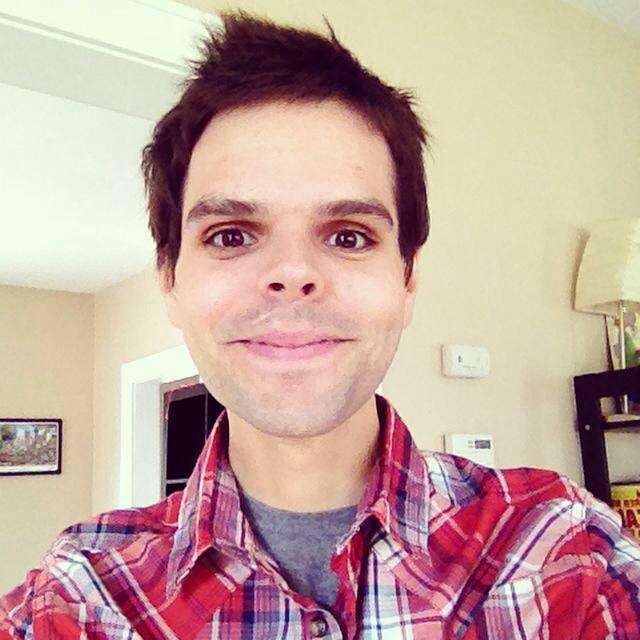 Nick
Nick hails from Northern Illinois where he writes, runs, home brews, and spends time with his wife, daughter, and pug.