Should You Run a Giveaway to Market Your Startup?
Using giveaways as part of marketing campaigns has been around forever, and now, in our age of social media, promotions have been touted as the next silver bullet for marketing. What follows is a general discussion about giveaway planning and usefulness.
*You must check your platform of choice for specific details about how to run a giveaway for each particular platform and the rules that follow.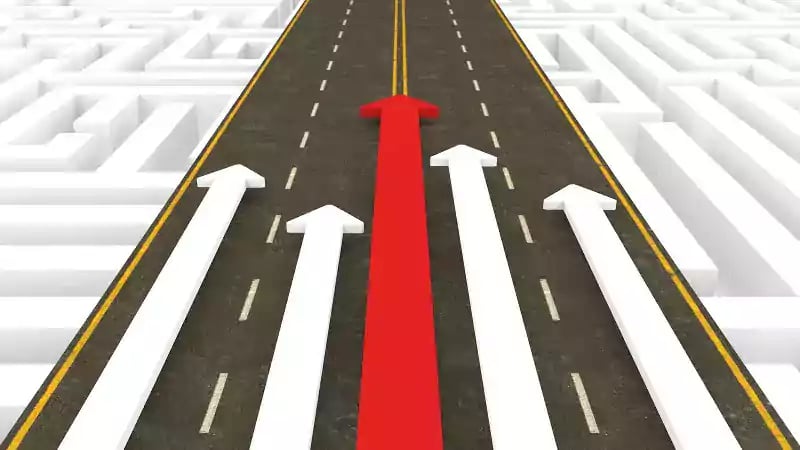 Why Giveaways?
Giveaways are used for a variety of different reasons. What's yours? Knowing your goals before you start will avoid wasting time and resources on a promotion that doesn't land you any valuable additions to your customer lists.
You can use a giveaway to promote products and services, reach new customers, engage with social media followers, increase the size of your email lists, and even connect with other businesses to collaborate on prize packages.


Basic Formula for a Giveaway
The basic formula for running a giveaway online is pretty straightforward. You spend some money on a prize. Generally, you offer a chance to win it for free in exchange for getting your readers' email addresses.
You can incentivize people to get more entries by sharing how to enter with others. The extra sharing gets you more email addresses and entrants than you would have gotten using pay-per-click ads or more one-on-one organic promotion.
Next, you award the prize and start emailing all your new subscribers. It's a marketing success when the prize cost is less than you would have spent otherwise acquiring the new subscribers.
So far, giveaways look like a marketing best practice.
But are they worth it? What does it take to run one? And what are the best ways to use giveaways in your marketing?


Rules for Running Successful and Worthwhile Promotions
Define your giveaway's goal(s): The most successful giveaways require focusing on one or two goals. Specific goals could be new leads, getting folks to opt in, bringing attention to your brand, acquiring followers and more likes, getting the word out about a new product, and/or growing engagement on your page.

Set expectations: Use analytics tools to see metrics from competitors or similar niche businesses so you can set reasonable expectations for the results of your giveaway.

Choose a platform: Social media giveaways work best if you already have a following on a particular platform. Use that platform and add something to rouse your followers to participate. If you don't have any social media accounts, set one up now.

Define your entry parameters: You can ask participants to like a specific photo on your feed to be entered. Or ask them to post pictures of your products and tag their post with the location, username, hashtag, or some combination of those bits of information. This is a higher barrier to entry but will filter out the less genuinely interested audience members.

Identify the audience and the prize: Decide what audience you're going after and what you'll use to attract them. You can go for audiences that are complementary to yours or connect deeper with your current audience. The prize/product determines what you can do. Generally, the bigger the potential audience, the bigger the prize. The more targeted the audience, the more targeted and coveted the prize needs to be. Make it something people want but never have a solid reason to acquire for themselves.

Remember the rules: Find a template for the terms and conditions related to your giveaway and ensure they're readily available for entrants to read. You can host the terms and conditions on your business website and direct people there via links posted on social media.

Put a promotion plan in place: How will people hear about the giveaway? How will you generate interest? How will you garner trust, since people tend to look for the catch attached to a free prize? Blog about it, tweet about it, put a pop-up announcement and entry on your home page, make a specific landing page, and put that link on social media. Use your existing audience and look to other channels to expand your reach.

Have an infrastructure: You need software that will collect entries, run the contest, and pick the winner, all while providing an optimized and seamless user experience. Many social media platforms include essential solutions. For more detailed control, you can either build this yourself or pick among the plug-and-play solutions in the market.

Launch the giveaway: Run the contest. A winner is announced. You have final approval based on the pre-announced rules and if they confirm their email address.
Ideas for How to Use a Giveaway in Your Marketing
Connect with your existing audience: Consider connecting with your current audience as a primary goal. It's sort of like a reverse funnel. They have fun, feel cared about, and then talk to others about what a good place your site is, encouraging others to check it out.

Build relationships: Acquiring and promoting a different business's product can be a fantastic way to start a business relationship. You open up many complimentary promotional opportunities by using an up-and-coming creator/business along with your product and building the promotion around both.

Expand your brand awareness: Using all the available channels in tandem gives the sense of your brand being everywhere. Start with a strong sense of your target audience and have a built-out launch plan. A giveaway is a vital component of that plan.
Final Takeaway
Giveaways can be a cost-effective marketing tactic, but they're not exactly a magic bullet. They are best used as a complement to other channels and as a way to further develop the connection to your current audience.
So, decide if a giveaway fits into your strategy and budget. Set specific goals for the giveaway. Spend most of your time on the product choice and promotion plan. Choose your platform and use appropriate giveaway management software. Lastly, measure the results based on your established goals and have an "after the giveaway" plan for retargeting to make the most of the project.