Customer relationship management, or CRM, is a term used to encompass a wide variety of activities that companies undertake to build, maintain, and nurture trusting relationships between themselves and their customers. We've put together this post to include everything you need to know about CRM, from what it is, to how to maintain your CRM database.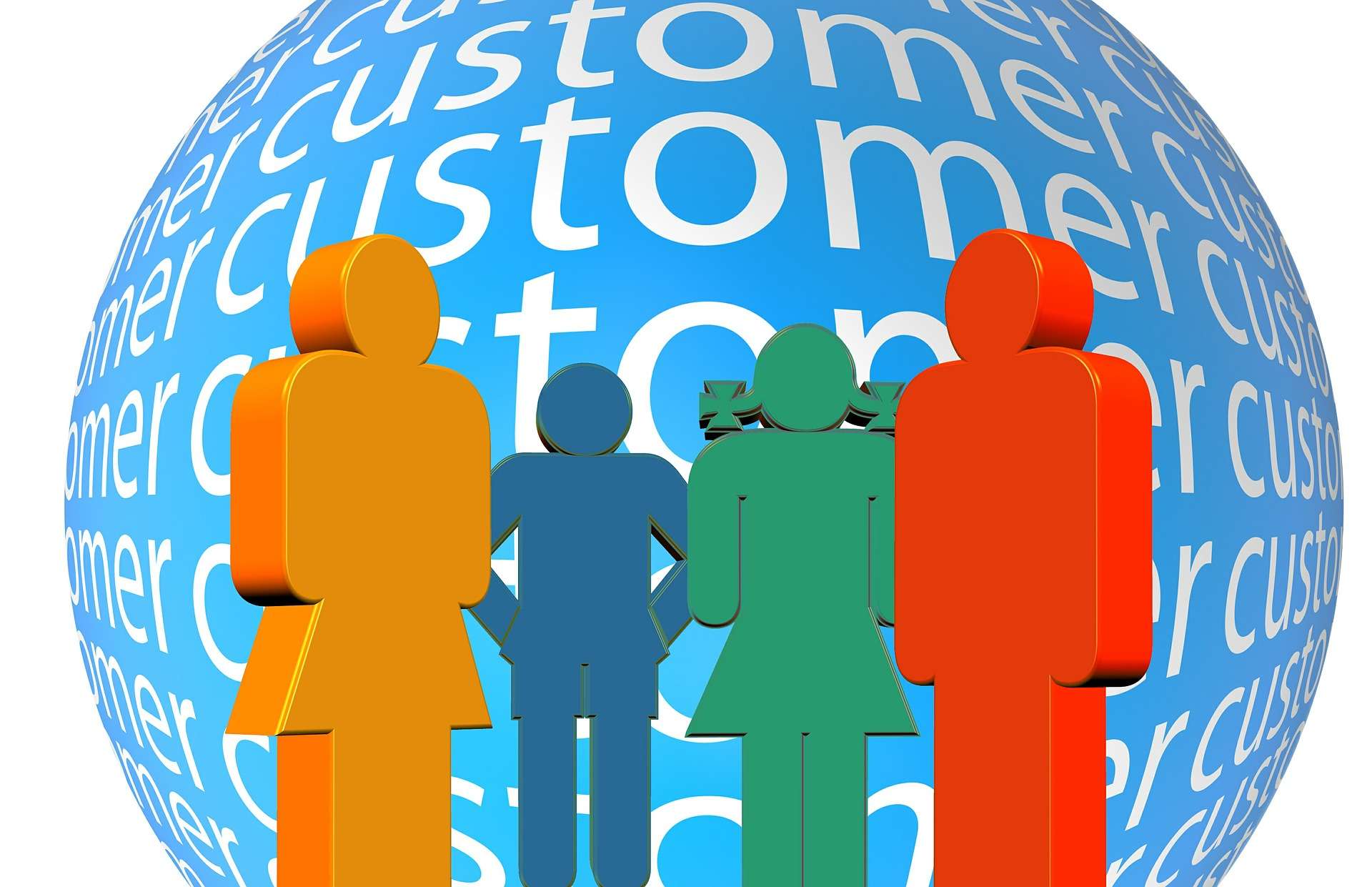 This can include both direct interactions, such as marketing, sales, and customer service; or it can consist of indirect activities such as sales forecasting, development of buyer personas, and trend analysis.
CRM: OK, so what is it?
The term is often used to refer to the software (and providers) organizations use to manage and maintain these external customer relations. In recent years, major developments in the areas of AI, cloud computing and storage, and robotic process automation (RPA) have lead to huge strides being made in this sector of the software industry.
So with all that information at hand, just what is CRM? Well, it's all of the above. Organizations have at their disposal the major technological advancements, as well as the old-school approach of human interactions and putting the customer first. The trick to staying ahead in today's rapidly changing business climate is to be able to mix and match these approaches, to the benefit of both the company and the customer.
Bottom line, and why all this matters
Building a solid, trusting relationship with your customers is the best way to keep them delighted with your company, your product, and your service. This is how the best companies in the world keep their customers coming back (not to mention the word-of-mouth marketing potential!).
Why this should matter to you, no matter the size of your company:
Polls are continuously showing that for customers, it's all about the strength of a company's support.

Nearly 80% report having cancelled contracts due to poor customer service.
Word of mouth marketing is huge.

Gone are the days when you can just sell something and hope the customer goes away happy. They'll let you know, and more importantly they'll let all of their friends and family know. That goes for the positive, as well as the negative, experiences.
It's far less costly to keep an existing customer happy than it is to find and onboard a new one.
The technology exists to automate large swaths of this process.

So the marketing team can focus their energy and time on the real-time interactions that matter most, leaving the update emails and customer contacts to the software.
Ways to strengthen your company's CRM: Technology
There are three areas to focus on when looking to strengthen your company's CRM: transparency, responsiveness, and availability. No surprises here, technology can be a strong asset in each of these areas.
Transparency
CRM software mostly comes with automation baked right in...it's just up to you to configure it. These tools can be used to guide the customer through the majority of their buyer's journey, leaving only exceptions or wildly divergent situations for someone to handle manually. Everything from initial contact and data collection through and including shipping notices can be handled by the software.
When a new site visitor signs up for email updates, their contact information is captured and entered into your CRM, which then emails the customer a confirmation message.
When a purchase is made, or a trouble ticket entered, regular update emails can be scheduled to alert the customer to either the status of their order, or where in the queue their ticket is along with an estimate of when they'll see resolution.
And when an order is shipped, the customer will receive detailed tracking information, automatically.
This is a brief example, of course, but it's demonstrative of the level of transparency people expect from the companies they do business with. If any step is missed, or if they are not kept abreast of developments in their order/ticket, today's customer has no problem jumping ship for a competitor who will keep them fully updated through the entire customer journey.
Responsiveness
Chatbots, powered by Artificial Intelligence (AI), are the next wave of automation to consider when it comes to improving your customer experience. These bots allow customers to open a chat conversation at any time, even outside of office hours, and potentially have their questions answered immediately. The AI behind the chat partner learns on the job, so the more of these interactions that are completed, the better the answers provided by the software will get. Chatbots won't replace your customer service representatives; however, when it comes to augmenting their ability to respond immediately, or nearly, this technology can't be beat.
Availability
As mentioned above regarding responsiveness, chatbots make 24 hour customer service possible, without the need to outsource to a call center around the globe, or employ overnight workers. With automation like this in place, your customers can log on and get help within moments, anytime. That level of availability is becoming a necessity in today's global marketplace.
Automation is CRM's best friend
The ability to automate more and more easily repeatable, rote tasks such as those outlined above is making it ever easier for companies to provide the level of customer service that the public is coming to expect. Built in automation in most commercial CRM solutions, and third-party software such as chatbots (which are increasingly available in ITSM ticketing systems) are leading the way toward a more sustainable customer service model.
Along with maintaining a robust presence on social media—so potential and existing customers alike can interact with a real person representing the brand in a consistent voice—this adds up to the always available, easily trusted retail partner that will excel in today's market.
CRM solutions for startups
*Caveat, in no way is this portion of our article meant to be a comprehensive look at CRM solutions. It is meant to give you a feel for the marketplace and an idea of a direction to look when it comes time to sort out your own customer database. So whether you're a marketing team of 1 who is also the customer service, HR, and operations manager of a startup, or if you oversee a team of hundreds—rest assured, there is a solution for you.
When it comes to software solutions for startups, keeping things simple is generally recommended. Therefore, going with something that either multitasks, or is available as a plug-in or extension of another piece of software is a great way to go.
Wordpress is the #1 content management system out there. There are 3 primary reasons for the platform's success: it's easily scalable, it's a superior product with superior support, and there's a robust third-party plug-in marketplace. That last one is why we're talking about it, since chances are your startup's first website will be using Wordpress as it's CMS and that means you can look to a plug-in for your CRM needs.
Wordpress plug-in CRM solutions for startups
With unlimited entries and easy scalability along with your Wordpress installation, this tool has tiered offerings that start at free and go from there. Several levels include further extensibility, with connections available to Mailchimp, Slack, Zendesk, and more.
Tightly integrated with WooCommerce's ecommerce offering, which happens to power ¼ of all ecommerce sites in existence, this CRM is as robust as you could need. If you're going to be selling direct from your site, consider this combination your power play.
Basic functionality is free with this intuitive offering, as the name suggests. Then as you grow, you can upgrade the feature set as needed by adding extensions (some of which will cost a small subscription fee).
Free standalone CRM options for startups
Always free and always highly rated, the CRM offering from Hubspot is ideal for a cash-strapped startup or other small business. While it is offered as part of the company's CMS suite, Hubspot also offers their CRM tool as a standalone product as well.
Also highly rated, and with a free option that includes licenses for up to 10 users and integrations with third-party tools such as Mailchimp, Google Apps, and Zapier; Freshsales is situated perfectly to take on Hubspot for the SMB CRM solution of choice.
CRM solutions for midsize companies
Things are going well, and you're now the marketing and sales manager for a company of, let's say, 650 people on two continents. That dramatically increases the complexity of your customer database needs, and thus means it's time for a different set of solutions.
Despite the growth, you may very well still be using Wordpress as your CMS. It's a fantastic tool, so unless there's a reason to change, go for it. If that's the case you'll want to know about some plug-in options again:
Wordpress options for midsize companies
This one's a bit of a cheat, as it's really a comprehensive suite of tools that includes a CRM. It also includes an HRM (Human Resource Management) and ERP (Enterprise Resource Planning) aspect, so this is a great way to have all of your management tools in one place as you grow. By far the most robust offering in the Wordpress ecosystem, WP ERP is a great way to go if you're in it for the long haul and don't see leaving WP anytime soon.
With its extensive scalability, WP CRM remains a solid option for companies in this bracket.
Standalone options for midsize companies
At the risk of sounding repetitive, Hubspot and Freshsales are still great options at this size. Both of these solutions offer extensive scalability, multiple user accounts and backups of your customer data, since they are both cloud based. That said, as your company approaches the 1,000 employee mark and edges nearer to the large company moniker, it may be time to consider moving to a more robust offering.
If you need detailed metrics or have a BI team that needs to work with the data coming out of your CRM, Insightly is a solid option. With multiple download options, you have the ability to provide the data in whatever format is needed without having to manipulate it in yet another piece of software before it can be analyzed. Insightly offers the most comprehensive project management functionality as well.
PC Magazine named Zoho it's Editor's Choice for 2018, and with good reason. Ease of setup, intuitive user interfaces, and a robust feature set right out of the gate are just the beginning of what this tool has to offer. As a bonus, Zoho is one of the originators of the CRM space, so they have a long and extensive track record in this field.
Easy to get set up and highly customizable, Apptivo is another standout in the upper reaches of the SMB CRM field. One important thing to remember about this option, however, is that it isn't nearly as expandable as other options, requiring coding skills and the use of clunky APIs for certain popular integrations. That said, it has also made the PC Magazine Editor's Choice list in the past.
CRMs for the big players, companies over 1,000 employees
There is a fair bit of overlap at this stage if we're honest, with both Zoho and Apptivo being solid options for even the biggest of the big organizations. That said there is one player we have yet to mention and this is where they become a strong contender: Salesforce.
Salesforce is the 800-lb gorilla of the CRM world, not only is this perhaps the most prevalent CRM for large companies, but Salesforce literally invented the cloud-based customer relationship management realm. Aside from that, this suite offers full integration with not only all of the company's other offerings, it's just as simple to connect it with other ERP, HRM, email management, and automation software on the market. This extensive interoperability is one of the reasons Salesforce owns the CRM market for businesses of this size.
Customer relationships form the backbone of nearly all companies, after all, where would you be without customers? When it comes time to set your business up for success, having a solid CRM solution in place is absolutely essential.
The Importance of CRM Database Maintenance
Cool, you have your CRM in place, in fact it's been up and running for some time now and is working like a champ. Your customer database is growing daily and your email newsletter has never had so much reach. Hurray!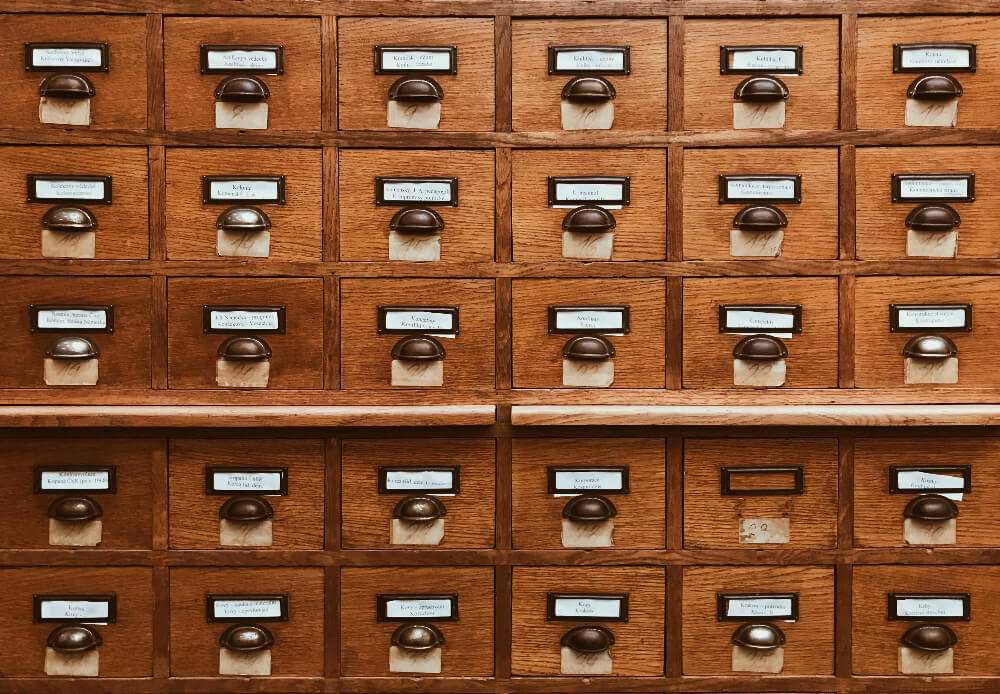 One second. Don't get all celebratory just yet. How many of those contacts are incomplete, inactive, or otherwise just clutter? Don't know, do you? The final step in setting up your CRM for success is to have a database maintenance plan in place.
Database maintenance basics
Like any database, a CRM can get clogged with useless data. In this case, that generally looks like one of these:
Duplicate entries:

Either because someone forgot their password and just created a new account, or maybe they simply misspelled an email address and tried again, duplicate entries can cause problems down the road when it comes to keeping your messages from being considered spam.
Incomplete entries:

Maybe someone decided against signing up part of the way through the process.
Non-standard entries:

If your form is set up to allow free-form entry, you never know how someone might spell Wyoming.
All of these examples highlight how crucial it is to clean and maintain your CRM database. Some of the results of that bad data include your bulk emails being marked as spam due to malformed email addresses, your customers becoming annoyed when they receive the wrong email or duplicate emails (even when it's their fault for signing up twice), or the customer may have moved down the funnel and be expecting client communications and are instead continuing to receive sales messages.
And that's just embarrassing.
Before you start having palpitations thinking about how you're going to clean your 1,000s of contacts, never fear—there's an app for that.
CRM database cleaning and maintenance tools
Dataloader.io
If you jumped in feet first and went right to Salesforce, you're in luck since that's what Dataloader was built for. This cloud based tool lets you upload and scrub your data from within the CRM itself, no need to export or import anything. That also means no fiddling with file types or needing to make sure you got the whole database and not just one category, or any other form of data shenanigans.
DemandTools
Another Salesforce specific option is DemandTools. This scrubber provides multiple setting options, as well as a convenient and simple to navigate dashboard interface. Just select what type of bad data you're looking for (duplicate, malformed, etc.) and set the tools loose on your data. Then you're given a chance to scan and accept or reject recommended changes before they're made final.
Insycle
This one's a bit different. While Insycle does have integrations for Salesforce, it also has modules for Hubspot, Marketo, Intercom, Zendesk, and more. That makes Insycle the swiss army knife of CRM data cleansing.
With these integrations baked right in, you never have to worry about exporting your data, converting the files, etc. You simply open the Insycle module inside your CRM interface and turn it loose. This added convenience also means you can delegate maintenance to a team member, since anyone with access to the CRM automatically has access to the cleaner.
Insycle will also help you when it comes to standardizing fields. Say it finds multiple cases where people input a state with a misspelling, that's your signal to change that field to a drop down, with each state abbreviation entered correctly. This eliminates that field from possibly causing troubles in the future, and helps maintain the integrity of your customer data.
Bonus: The same convenience factor means that when it comes time to present reports all you have to do is create the dashboard and share the view with everyone who needs to see it.
Neverbounce
Similar in many ways to Insycle, Neverbounce focuses on your email list to ensure you don't waste time and money sending emails to un-monitored or inactive inboxes. Like Insycle, this tools has integrations with most major CRM systems like Hubspot, Salesforce, Marketo, and more.
The tool works by scanning your email list in real-time, giving you the certainty of knowing that each message will be going to an active account, eliminating the flood of bounceback errors common to bulk email operations. Neverbounce works on most international email servers, as well as domestic US servers, and it conducts a domain check along with account checks, so you can also feel secure that you aren't sending messages to a server known for sending out viruses, for example.
All of this functionality is accessed via a user-friendly dashboard interface, from right inside your CRM of choice. And in cases where you're using a custom CRM solution, Neverbounce engineers are available to assist with setting up an API connection so you can still take advantage of their feature set.
Excel
No list of database maintenance options would be complete without a mention of the old-school, grand daddy data cleaner of choice—Excel. Export your data into a .csv file, then import into Excel and go to town manually hunting down malformed email addresses, misspelled city names, and duplicate entries. You can bulk edit fields to standardize things like state, province, or country names, and even run checks to be sure zip codes are correct.
Then you save this newly cleaned and edited .csv file and re-import it back into your CRM. There is of course a drawback, aside from the manual nature of the process, and it's a fairly major one. You have to do this repeatedly and on a regular schedule to ensure your database stays clean and up-to-date. And that means someone on your team needs to be well versed in Excel and ready to take on this project on an ongoing basis.
Wrapping Up
Data matters. Customer data might just be the most important piece of information a business possesses. Therefore keeping it organized, standardized, neat and tidy is critical to maintaining an accurate accounting of your client facing activities. It's also critical to keeping your mailings from being considered spam, or worse, from having upset clients getting the wrong information. Setting up your CRM was the first step, keeping it clean is how you can ensure you see the best possible ROI from that investment.

Jesse
Jesse hails from Seattle, Wa. When he's not creating great content, or staring at his laptop screen waiting for inspiration, he's probably walking in the trees somewhere in the foothills of the nearby Cascade Mountains.