What Are We Thankful For?
Here we are, nearing the end of 2019 already. Is it just us, or does it feel like the year only just hit its stride about a month ago? Regardless, it's Thanksgiving time in the United States, and we at Aspiration Marketing have a lot to be thankful for this year.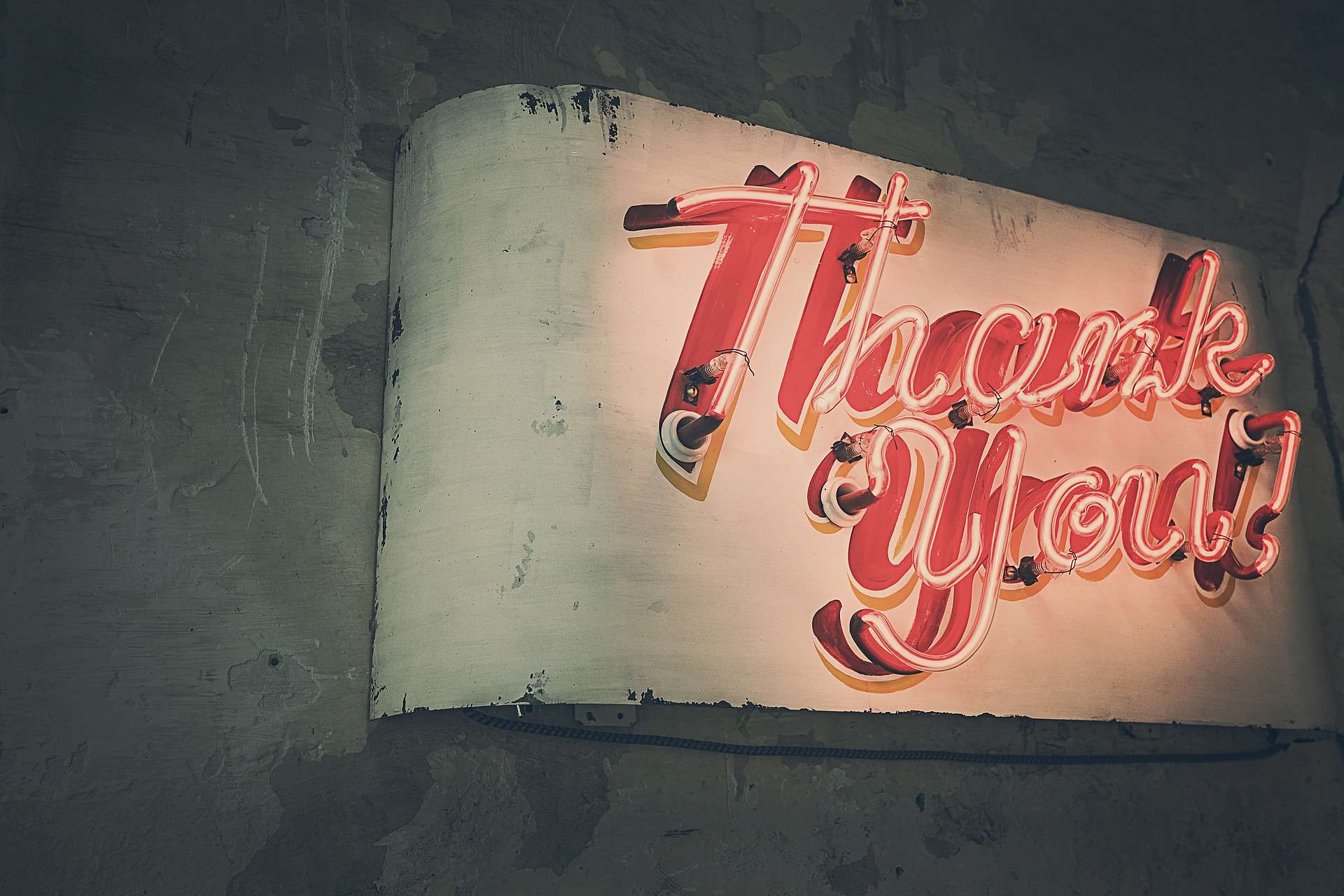 This post is meant to share with you the things that we, as a content marketing company with a focus on emerging tech startups, found ourselves showing gratitude for over and over again in the last 11 months. May our gratitude cause you to reflect for a moment on your own experiences and find some things you're grateful for as well.
#1: Data
We know, this sounds a bit off-the-wall at first glance. But hear us out— if not for data, how would we research our blog posts, ebooks, and whitepapers? Heck, most of our clients are in the business of big data in one way or another, so how would we even be in business if not for the proliferation of data and the ever-expanding uses for it? What would we use to create buyer personas? Or find topics to keep engaging our audiences?
Countless times over the last year, we've found ourselves knee-deep in a mountain of statistics on reader demographics, using what we discover to tweak the content we're creating for that particular client. Are we not hitting the audience we were aiming for? Are they clicking through, but not signing up for the newsletter or downloading the latest ebook? OK, what can we change and how should we proceed? Data to the rescue!
Believe us, it feels strange as a group of creatives to be saying we're thankful for big data, but honestly, where would we be without it?
#2: The Internet
OK, this one sounded hokey to us too. But right up there with the myriad data sources we've used to help our clients, the internet is a source to be reckoned with. Tools like Google Analytics; Moz; and Buzzsumo; along with blogs like Copyblogger and the Hubspot blog are our go-to sources for all things content marketing research.
The information we can glean from Google Trends, combined with new tactics and techniques learned from thought leaders in our industry are how we stay on top and keep producing the content that helps our clients excel in their industries. Without the internet to grant us access to the data in item #1, again, where would we be?
#3: The Growing Desire for Purpose-Driven Marketing
OK, it's time to get real. With the growing importance and clout of the Millennial generation, and the coming of age of Gen Z right behind them, there is a growing understanding that values and mission are of paramount importance. These generations have strong belief systems and they're voting with their (slightly limited) funds.
More than any generation before, Gen Z chooses where they spend their money based on the companies track record with the causes dear to them. These young people are doing their research and picking who to work for, what to eat, and what items to purchase, based on these strong values. Aligning to these values is a smart move for any company, and using content marketing to convey this alignment is a sustainable choice with a proven ROI.
#4: Our Incredible Clients
At the risk of sounding trite, we're nothing without our amazing clients. These companies have seen the proverbial writing on the wall and have entrusted us with the task of conveying their message, their purpose, to their audience. These folks understand the value content marketing brings to the table, both in terms of quality content that engages and enlightens, but also in terms of the ROI it brings in high-quality leads.
A solid content marketing strategy takes into account that readers and website viewers will have to come back repeatedly in order to make a decision on the company and its product. By continually presenting these visitors with fresh, relevant content they ensure a relationship develops wherein they become a trusted advisor of sorts. When the visitor is ready to become a customer, our clients rest easy knowing they're already top of mind with their audience. We are truly grateful for the opportunity these clients have given us in putting their trust in us and look forward to seeing more growth and driving more leads into their sales funnels in 2020.
#5: Our Fantastic Stable of Writers
Not to sound self-serving, but we have some phenomenal writers here at Aspiration Marketing. Coming from backgrounds as diverse as education, law, medical consulting, and IT, these folks form the backbone of our business. They bring those backgrounds to bear on the content we produce and on the relationships we develop with our clients.
Whether it's crafting the perfect ebook about supply chain management software, or establishing contact with a brand new client in the telecom industry, the range of skills and the knowledge base we have at our fingertips is truly the foundation of why Aspiration Marketing has seen the growth we have this year.
And with that, we bring our list of what we're thankful for to a close. There are many more things we could have included here, but trimming the list to a top five seemed the best option. Otherwise this post could have easily become a tome. We hope you all find some things to be thankful for and are able to express your gratitude in the most appropriate way possible this season.