Welcome to another edition of the Aspiration Marketing Mailbag, a new segment on our blog where we address questions from YOU, our followers, on how to create, curate, distribute, evaluate, and refine your sales and marketing content to help you achieve your overall business goals. Each week, we'll address questions from our email inbox, social media channels, or blog comment section that we feel are at top-of-mind for today's sales and marketing teams, business owners, and even content creators themselves.
The goal? We of course believe our responses will help guide your marketing teams toward the best possible growth outcomes cross-organizationally in your company, but we also hope these mailbag posts stimulate dialogue and conversation with visitors to our blog, our email contacts, and social media followers regarding the top topics in today's complex and diverse sales and marketing landscape.
To submit your questions for use in upcoming mailbag posts, leave a comment on this blog, message us on social media, ask our chatbot or reach out on our Contact Us page and make sure to check our blog weekly to see if we answer your question.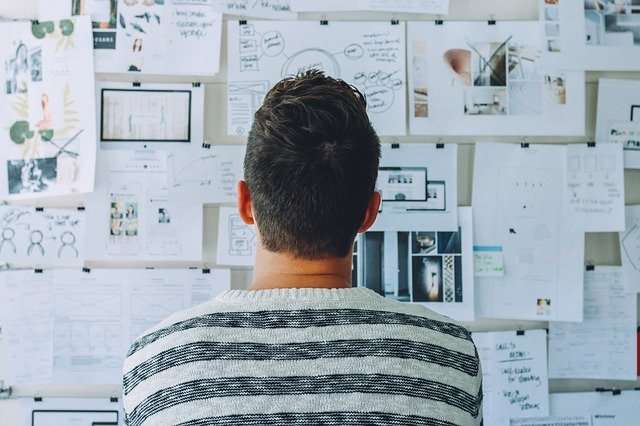 With that in mind, let's get to this week's mailbag questions – enjoy!
Jeremy D. from Kansas City via email
How much blog content is enough? How do you know when you've hit the sweet spot between a sufficient amount of content and too much that you're drowning potential readers?
Good question, Jeremy, and this is a tightrope that sales and marketing teams continually have to navigate. That said, there are some best practices and principles that we've seen to help you identify when you have the right volume of content to satisfy your sales and marketing funnel.
Keep your content fresh: You want to make sure you're engaging in discussion that is taking place in the moment in your industry. Demonstrating to your readers that you're participating in the subject of the day and that you have a perspective or point-of-view on the most pressing topics is important in establishing yourself as a thought-leader within your field.
Devise a schedule and stick to it: Blogging frequently is of course important in creating a robust readership and hopefully engaged and willing client base, but just as important is blogging consistently. Too often sales and marketing teams post blog entries sporadically under the impression that it doesn't matter how often you publish as long as the content is good. Of course you want quality content, but you also want to engender your readers to return to your blog daily or weekly to engage in content. Creating an editorial calendar can help you create a consistency structure that ensures potential customers come back time and time again.
Write with audience and purpose in mind: It's easy to forget sometimes that we're writing for people, for customers and clients with specific needs, desires, and motives for seeking out content. Part and parcel of enough blog content stems from remembering that you need to satisfy the curiosity and buying behavior for a variety of different buyer personas (audience) at various stages of the buyer's journey (purpose).
Kathleen from Glasgow via LinkedIn
I'm graduating from university this fall with a degree in marketing. Given a variety of variables right now (not to mention the COVID-19 pandemic), I know I need to go the extra mile in finding my first job, but I'm not really sure how to go about this. Any advice?
Congrats on the impending graduation, Kathleen! Yes, especially during these difficult times, there are a handful of things you can do to stand out in the crowd and show potential employers the value you'd bring to an organization. Some of these action steps include:
Curate your social media presence: It almost sounds cliché at this point, but social media is not only how you share pictures or chat with your friends, but it's also how business professionals share ideas, collaborate, discover new opportunities, and connect with other talented individuals. This is why it's important to curate a social media presence that puts your best foot forward in positioning yourself as a young marketing professional who is knowledgeable, aware, insightful, and motivated.
Showcase passion projects: Interested in Inbound marketing? Start your own blog/website, create a robust content calendar, and work to build your own audience. Driven to work in digital marketing? Create your own YouTube channel and begin posting creative videos. What might seem like simple passion projects to fill time can actually be important leverage pieces in landing your dream marketing job. First, these passion projects are public-facing and accessible to those in the marketing industry who may very well be reviewing your application or calling for an interview. As such, these projects comprise a body of work that demonstrate to a potential employer you have the ability to put your skills into action.
Freelance: Yes, freelancing positions are most often not full-time positions with large salaries or benefits, but what they do offer is a wealth of experience in terms of managing several projects at once, the ability to build a profile of work, and the opportunity to demonstrate you can leverage your marketing skills across a variety of industries or contexts. Freelancing does afford you the ability to make your own schedule (to some degree), which in turn allows more time for the professional development opportunities we discussed above.
Jimmy from Melbourne via Facebook
Competition in the recruitment marketing space is intense – we all know this. But what we don't all know is how to make our recruitment marketing content and strategy outpace and outwit those of our competitors. What do you think? What have you got on this?
Well, Jimmy, we've got quite a bit when it comes to making your recruitment content work smarter (not necessary harder) in finding the top talent for your positions. In short, optimizing your recruitment content starts with:
Focusing on people: Too often hiring managers simply use social media as a way of sharing a company's mission, vision, values, or position within its industry or field of endeavor. And while these certainly are worthy of sharing with your social audience and can be important pieces of your overall digital recruitment strategy, relying too much on this type of informational content and ignoring the human/personal touch element via highlighting the individuals or positions within your organization that allow your company to operate makes for an impersonal relationship with the potential job seeker.
Let data drive the bus: If data tells a story, then it's important to let the data drive the content you create, when you release it, and the audience for this content. Reviewing the data on a consistent basis, embracing it, making the necessary adjustments to your content strategy, and then evaluating these corrections for further enhancement needs to be a regular part of your workflow. It's easy to fall in love with a post you created or a series of content pieces you feel tell an interesting story or will connect with your audience; however, if the data does not support this belief, you need to have the strength and belief in the reporting to head back to the drawing board or reassess the audience and message of the content.
Automate processes where you can: Even though you want your social media recruitment content to have a personal touch and ring with authenticity and transparency relative to your employer brand, it's important to embrace the advantages today's marketing technologies provide and automate as many processes as possible to allow more time to focus on content creation and strategy. Utilizing some kind of marketing or social media automation solution will also provide the ability to edit, revise, or even compose new social content via mobile devices while on-the-go.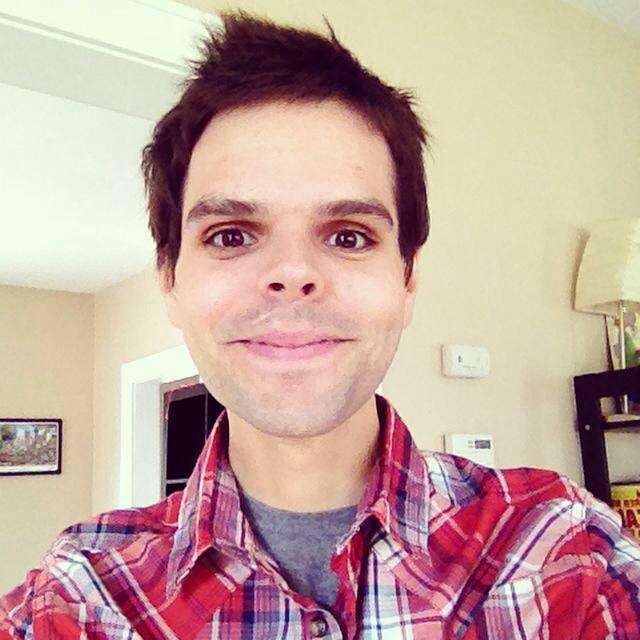 Nick
Nick hails from Northern Illinois where he writes, runs, home brews, and spends time with his wife, daughter, and pug.